Chevy Teen Driver Technology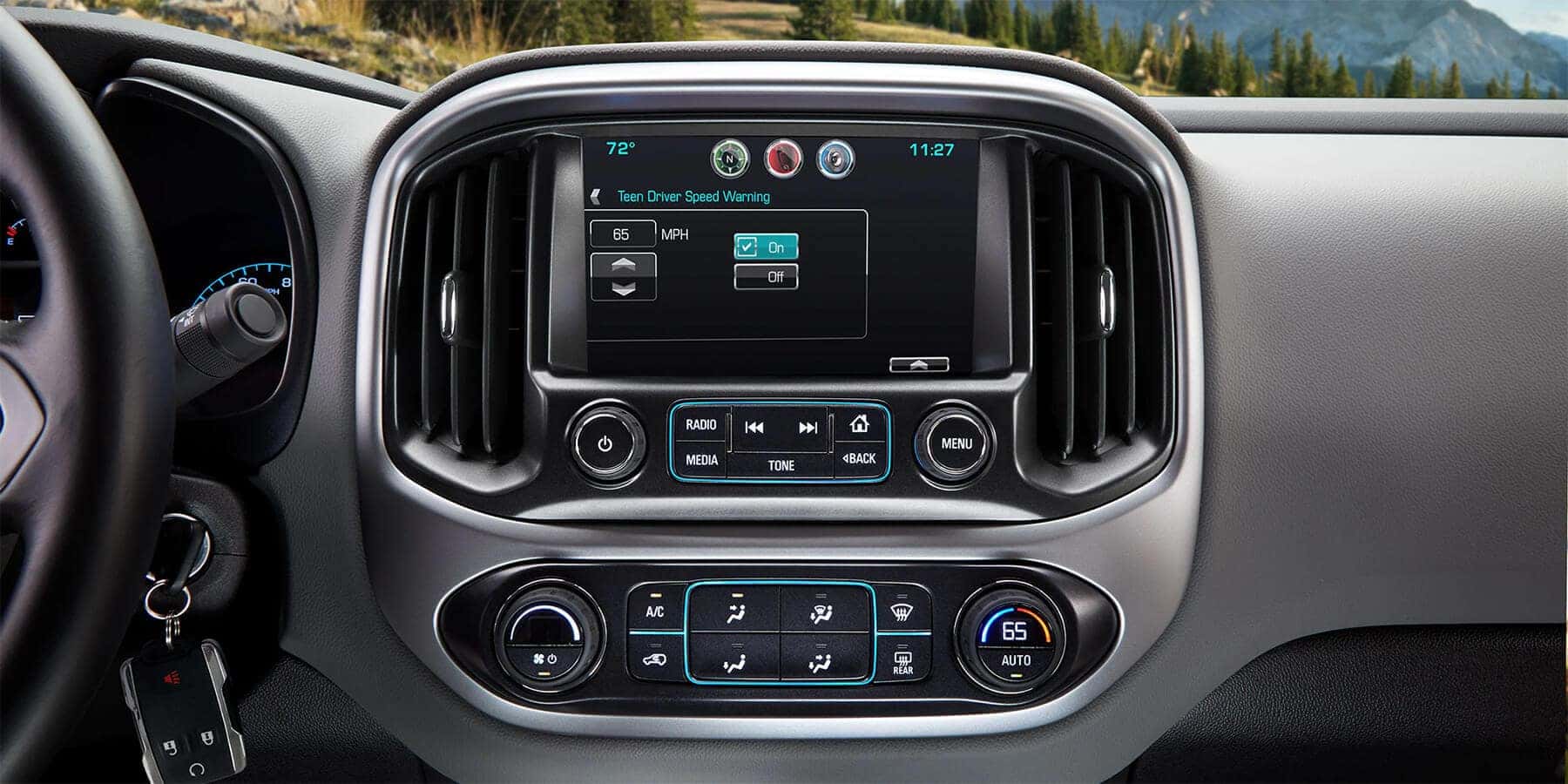 Car Technology for Teenagers | How to Keep Your Teen Safe on the Road
One of the coolest things about being a teenager is thinking about your first set of wheels. One of the scariest things about having a teenager is knowing they're about ready to drive! Chevy knows this and has developed Teen Driver, a suite of teen safety technologies that help young drivers stay safe. If you're looking for the best teen driver vehicles, please keep reading more on how our Chevy dealership near Sioux Falls helps.
Teen Driver from Chevy offers a handful of safety functionalities. Buckle to Drive leads the pack with advanced, industry-first tech. Speed warning, audio limit and the in-vehicle report card all help young drivers stay safe. And, help parents have peace of mind!
Chevrolet Teen Driver Technology Features
Chevy Teen Driver technology helps to make Chevrolet models some of the safest cars for teenage drivers. Continue reading for a list of available, built-in features:
Buckle to Drive was engineered to help young drivers remember to buckle up before hitting the road. If a teen driver tries to shift out of park and their seat belt isn't buckled, the feature won't allow the driver to shift for 20 seconds. Plus, they'll get audible and visual alerts to reinforce the need to buckle up for safety.



In-Vehicle Report Card is another industry-first feature providing a report card that tells you how your teen was driving when you aren't with them. It reports things like the activation of anti-lock brakes and more.



Speed Limiter can be enabled to set a maximum speed of 85 miles per hour. If you want to know your teen is driving safer and not too fast, set the Speed Limiter in action.



Audio Limit ensures distractions are limited by keeping the speakers at a safe level. You have the option to enable an audio limit with this feature. Sure, the kids can still jam out but at a reasonable level while driving.



Seat Belt Audio Mute feature was built so both the frog and driver passenger get buckled up. The vehicle will remain muted until they both get buckled in.


The best cars for teen drivers can be found at our Chevy dealership near Sioux Falls. Chevy SUVs are very popular and affordable and a great option. If you're ready to test drive a Chevy equipped with Teen Driver technology, stop by or call us today. Our inventory of new Chevy vehicles changes almost daily. Once you find the ride you like, you can stop by our location at 219 East 1st Avenue, Mitchell, SD, 57301 or give us a ring at (605) 996-5120 and we'll bring the vehicle to you.